MANTAzyme
MAriNe MaTeriAls: Biochemistry / Enzymology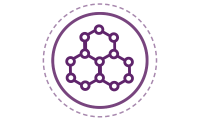 The junior chair MANTAzyme is a branch of the established chair of research E2S UPPA MANTA – MAriNe maTeriAls. MANTAzyme aims at strengthening the expertise of MANTA research group in biochemistry and enzymology applied to the sustainable recovery and functionalization of bio(macro)molecules, as well as the development of biomimetic materials.
Nature abounds in enzymes that can be used as alternative catalysts to the chemical ones traditionally used in synthetic organic chemistry. Indeed, discovered from both experimental and bioinformatics approaches, these novel enzymes are gaining increasing interest for their great diversity, high sensitivities and specificities. Also, their natural origin and abundance suggest a better sustainability and may help in the transition to greener chemistry.
The research objectives of MANTAzyme are as follows:
Study of the structure–function relationships and catalysis mechanisms of the selected enzymes to understand how they degrade and/or synthesize biomolecules (active molecules and biopolymers) recovered from marine biomass.
Use of these enzymes to synthetize and functionalize novel (bio)materials following a biomimetic approach.
Evaluation of the impact of these novel (bio)materials on human & ecosystems health.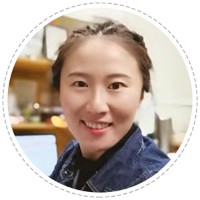 Yi Zhang received her BSc & MSc at Ocean University of China, and PhD & postdoctoral training at McGill University, Canada. She was a Commonwealth Blue Charter Fellow. She published 30 papers and 5 book chapters in the areas of enzymology, agricultural biochemistry, and biological sciences.